Criminal Matters
Criminal Cases

A criminal is a person who is involved in illegal activity. This activity can range from petty larceny to mass murder. Persons who commit crimes come in all different shapes and sizes: short and tall, skinny and heavy, gray hair and red hair, good looking and ugly - it's the never ending saga of the caught and the uncaught. But once you are caught, it is pretty much the same for everyone. The police come and get you and take you to jail where you spend time until the judge sets bail. If you can make bail, you can go home and wait for your preliminary hearing date when you go to court. If you can't make bail, you stay in jail and talk to the judge via a video hookup.

Sooner or later, you either have a trial or make a deal with the prosecutor.
If you have a trial, either the judge in misdemeanor cases or a jury in felony cases will determine whether you are guilty or innocent.

Regardless of the direction your case takes, you will need an experienced attorney to insure that you make the right decisions along the way.

For free initial consultation, contact us at harrywilliams@charter.net or call us t 423.773.3382. If we determine that your case is special and requires a specially trained and experienced attorney, we will refer you to someone who can take care of your criminal problems.


Restoration of Voting Rights

Article 4, §2 of the Tennessee Constitution provides that the Tennessee legislature may deny the right to vote to persons convicted of "infamous" crimes. Pursuant to this provision in the Tennessee Constitution, the Tennessee legislature has excluded individuals convicted of various felonies from the right of suffrage.
However, the legislature has also established conditions and procedures through which individuals who have lost their voting rights may regain them. The manner in which a person may restore a lost voting right depends upon the crime committed and the year in which the conviction occurred.
Restoration of Voting Rights Form
The restoration of voting rights form may be used to restore an individual's voting rights for a felony conviction on or after May 18, 1981. Note: For each felony conviction imposed on or after May 18, 1981, whether it is a federal conviction, a state conviction within Tennessee or a state conviction from another state, a separate restoration of voting rights form must be completed for each felony conviction with a different docket/case number.
The form must be completed by an agent, such as a probation/parole officer or criminal court clerk, who has the authority to provide the required information regarding the individual's conviction, final release date and information regarding restitution or court cost. The person convicted of the felony offense may not complete the restoration of voting rights form. Once the form(s) are completed, the form(s) must be submitted to the local county election commission office in the county in which the individual resides.
The restoration of voting rights form only restores an individual's voting rights. An individual's citizenship rights must be restored through a court order.
More Information:
Restoration of gun rights must be accomplished through the court in Tennessee. Federal law regulates gun ownership to some degree, including which types of firearms may be legally owned. The National Firearms Act (NFA), for instance, prohibits the sale or possession of short-barrelled shotguns, machine guns, and silencers. While the NFA once required personal registration of guns, this provision was deemed unenforceable and thus amended in 1968. Under the Brady Act, you cannot have a gun for personal or business if you:
1. Were convicted of a crime punishable by being in prison for more than one year;
2. Are a fugitive from justice;
3. Are addicted to, or illegally use, any controlled substance;
4. Have been ruled mentally defective by a court, or are committed to a mental institution;
5. Are an illegal alien living in the United States unlawfully;
6. Received a dishonorable discharge from the U.S. Armed Forces;
7. Renounced your U.S. citizenship, if you are a U.S. citizen;
8. Are subject to a court restraining order that involves your 'intimate partner,' your partner's child, or children; or
9. Were convicted of domestic violence in any court of a misdemeanor. - See more at: http://injury.findlaw.com/product-liability/gun-laws.html?DCMP=ADC-INJ_DefectProdStates-GunTennessee&HBX_PK=tennessee+hunting+laws#sthash.C2DwdJEC.dpuf
Brief Summary of Tennessee Gunlaws
Tennessee supports hunting and has liberal laws controlling use of sports guns. Outside of that, Tennessee restricts the use of certain illegal fire arms and requires firearms to be registered.
In addition, the state of Tennessee must comply with federal law concerning the registration of certain types of firearms.
Tennessee Code Section 39-17-1301, et seq. requires compliance with the following:

Illegal Arms:

1. machine gun;
2. short-barreled rifle or shotgun;
3. silencer;
4. explosive weapon;
5. device designed, made or adapted for delivering or shooting an explosive weapon

Waiting Period: 15 days

Who May Not Own:

1. Convicted of felony (imprisonment exceeding 1 yr.) unless pardoned or conviction expunged;
2. Fugitives from justice;
3. Unsound mind;
4. Minors;
5. Addicted to alcohol;
6. Drug addict;
7. Convicted of illegal sale of alcoholic beverages Law Prohibiting Firearms On or Near School GroundsMisdemeanor or Felony. 39-17-1309

See more at: http://statelaws.findlaw.com/tennessee-law/tennessee-gun-control-laws.html#sthash.RzdG7xTP.dpuf

Expungement of Tennessee State Convictions
To have your felony record expunged in the state of Tennessee you must file a petition in the court that had jurisdiction over your case. Under Tennessee law, only felony arrests and resulting court actions can be expunged. Felony convictions cannot be expunged unless the governor grants an exoneration, in which case the expungement occurs automatically. Until you have your felony charges expunged, any person who investigates you, including prospective employers, can find information regarding your felony record. A felony record does not automatically disappear after an acquittal. Following successful expungement, your felony record will not show up in public records or routine criminal background checks.

Read more : http://www.ehow.com/how_7586900_expunge-felony-tennessee.html
Expungement of Federal Convictions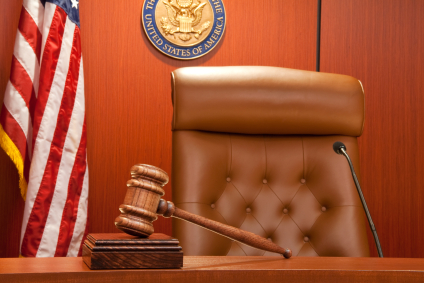 With the increased emphasis on Federal prosecutions of individuals involved in so called business crimes (often actually violations of various agency rules or regulations) and the fact that most Federal prosecutions involve felony rather than misdemeanor charges, a potential target of such action must understand the collateral consequences of such charges beyond just the threat of prison and a fine. In general, the following activities can be impacted by a Federal Felony conviction:
Disbarment and Doing Business with the Government.
Voting Rights and Jury Service.
Firearms.
Armed Forces.
Flying.
Private Radio Licenses.
Other Federal Licenses.
Holding Federal Offices.
Federal Employment.
State Licenses and Occupational Restrictions.
Federal Benefits.
Guideline Impact.
Travel Restrictions.
The above list is undoubtedly not exhaustive of the subject and, of course, does not deal with the real or perceived problems such a conviction can cause in business relationships in general. It is, however, a realistic and true list of consequences that will result from a Federal felony conviction, whether by way of a plea agreement or a jury verdict. For additional information go to: http://www.smithkramerlaw.com/Article_Consequences-of-a-Federal-Felony-Conviction.asp
At the present time, federal felonies may not be expunged.
General Sessions Court - Criminal Division


Criminal Courts
Tennessee's 95 counties are divided into 31 judicial districts. Within each district are Circuit Courts and Chancery Courts, as provided by the state constitution. Some districts also have legislatively established Criminal Courts and Probate Courts. Judges of these courts are elected to 8-year terms.
Criminal Courts were established by the legislature to relieve circuit courts in areas with heavy caseloads. In addition to having jurisdiction over criminal cases, criminal court judges hear misdemeanor appeals from lower courts. In districts without criminal courts, criminal cases are handled at the trial level by circuit court judges.

City Court

Juvenile Court
Tennessee is home to 98 juvenile courts with 109 juvenile court judges and 45 magistrates. Of these 98 courts, 17 are designated "Private Act" juvenile courts while the remaining 81are general sessions courts with juvenile jurisdiction. Each court, with the exception of Bristol and Johnson City, is county-based and administered with at least one juvenile court located in each of the state's 95 counties. While all of Tennessee's courts with juvenile jurisdiction do their best to follow the procedural guidelines established by the Tennessee Rules of Juvenile Procedure, there is little standardization in juvenile court size, case management procedures, and court administrative practices. This means that the systems and practices in Tennessee's juvenile courts vary widely and tend to reflect the needs and preferences of the people living in that particular community.